Monday, December 31, 2012
Great new couponing website I found from a blogfrog member this morning:
Directory of Couponing Websites and Freebies
This website contains an extensive list of couponing resources. Love it!
Posted by

Laura W
at 10:29 AM
0 comments


Sunday, December 30, 2012
The video above and the recipe and information below are from the website
sharing your recipes. I highly recommend his website for easy to follow
yet wonderful recipes explained in a way that is not intimidating.
Vanilla Bean PasteThe quality of Vanilla bean or extract or paste or essence you use can make or break the flavours of your custards cakes and desserts in general. Alternatively using a quality extract or paste or bean can turn a basic crème anglaise, custard or ice cream

into a triumph. The way I have made my desserts consistently a winner is by

making my own Vanilla bean paste. It costs a fair bit but usually I will make

enough to last about a year so it is quite cost effective considering one bean will

cost around $6 or a 10gm jar of paste is around $10….
The key is by using the whole bean and boiling it and

allowing it to ferment over time your paste will become stronger and

stronger…..In fact the next time you do it you can use the ones from the previous

year and over time you paste is not only unique but potent…..

The most important thing is to use quality Vanilla

Beans…They should be moist and bendy and not dry….You should be able to bend

and twist them and not snap when bent. Contact your local bakery wholesaler or

look online you should be able to find quality beans in bulk quantity…Most

wholesalers are happy to sell you 250gm lots.
*Please note that

I have revised the recipe and increased the sugar and water as compared to the Video…use the recipe below and use the instructions in the video…Result is the same you will just get a little more mileage from the increase in sugar and water…If you followed the video don't worry it will still taste great.
Ingredients Costings250 gms Vanilla Bean $60

750 gms castor sugar $1

750 mls water $.1

Juice half lime $.5

Costing comes to$61.60 depending on how cheap you can get your hands on some Vanilla beans.METHOD
Add sugar and water together and slowly bring to

Split each Vanilla Bean and scrape out the seeds

and add to the boiling syrup

Once all are scraped out cut the beans into

halves and add to the boiling mixture

Squeeze the lime juice into the mixture (this is

not for flavour as the acidity stops crystallisation)

Boil for five minutes and allow to cool…

Funnel into a nice bottle or jar for easy

access.
Posted by

Laura W
at 6:50 PM
0 comments


Support Vanilla farmers by purchasing REAL vanilla and demanding that REAL vanilla be used in food products.
Posted by

Laura W
at 5:11 PM
0 comments


Finished my 2012 batch of Vanilla Extract this afternoon. This time stored vanilla in Vodka for nearly 4 months (shake once per day) and put 3-6 vanilla beans in each finished product. Used super cute
bottles and labels.
I use
Gourmet Madagascar Bourbon Vanilla Beans 7~8 Inch.
and a descent grade vodka.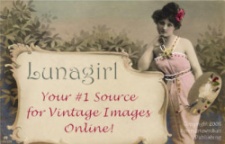 Makes a great gift and nice for baking baking all year. I top off my personal
stash of vanilla extract with vodka and will continue to do so and add fresh beans as needed for
years to come.
Below, please find pic's of my 2012 batch:
Vanilla Extract
Vanilla Beans – 3 per jar
High quality Vodka
Small jars w/tight fitting lids- i.e: 4 oz Mason Jars
1. For each 4 ounce jar of vanilla extract you would like to make: Slice three vanilla beans down the center careful not to cut through them so that they will release their seeds. Place all 3 vanilla beans into each jar & then fill each jar with Vodka. Don't quite fill to the top.

2. Place the lids on tightly. Store jars in a dark & cool place. Give the jars a good shake once a week. Vanilla extract will be ready to use in approximately 8 weeks.
Tuesday, December 25, 2012
Relaxing Christmas evening. Have been gone from the blog, pinterest, twitter, etc. for quite some time as my Mother has been quite ill. Thank GOD she seems to be improving. God is good.
Posted by

Laura W
at 9:26 PM
0 comments