Finished my 2012 batch of Vanilla Extract this afternoon. This time stored vanilla in Vodka for nearly 4 months (shake once per day) and put 3-6 vanilla beans in each finished product. Used super cute
bottles and labels.
I use
Gourmet Madagascar Bourbon Vanilla Beans 7~8 Inch.
and a descent grade vodka.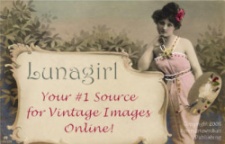 Makes a great gift and nice for baking baking all year. I top off my personal
stash of vanilla extract with vodka and will continue to do so and add fresh beans as needed for
years to come.
Below, please find pic's of my 2012 batch:
Vanilla Extract
Vanilla Beans – 3 per jar
High quality Vodka
Small jars w/tight fitting lids- i.e: 4 oz Mason Jars
1. For each 4 ounce jar of vanilla extract you would like to make: Slice three vanilla beans down the center careful not to cut through them so that they will release their seeds. Place all 3 vanilla beans into each jar & then fill each jar with Vodka. Don't quite fill to the top.

2. Place the lids on tightly. Store jars in a dark & cool place. Give the jars a good shake once a week. Vanilla extract will be ready to use in approximately 8 weeks.